National Canoe Poling Championships (30-31 May 2008)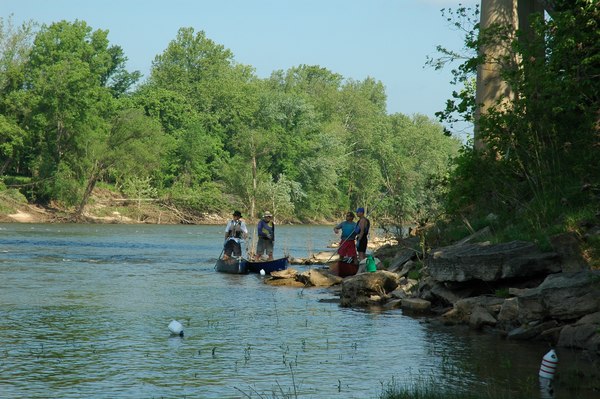 The race timers get set up at the start/finish line.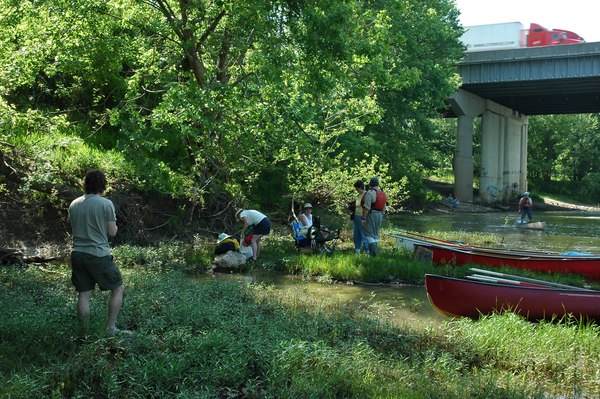 Two of the Beletz brothers on the bridge.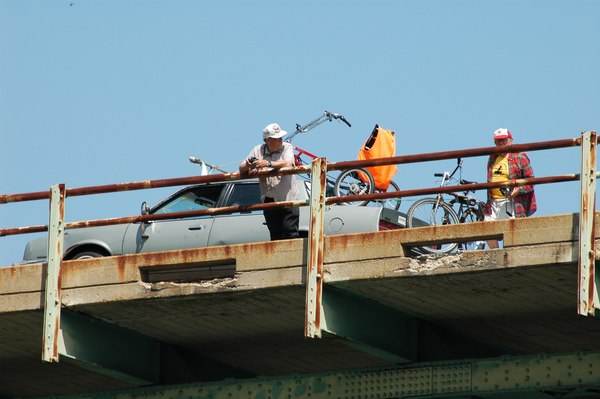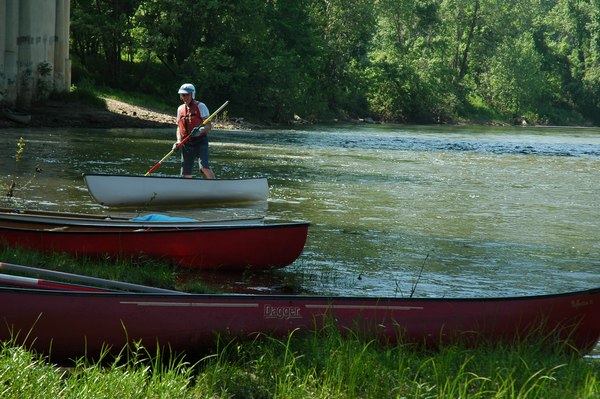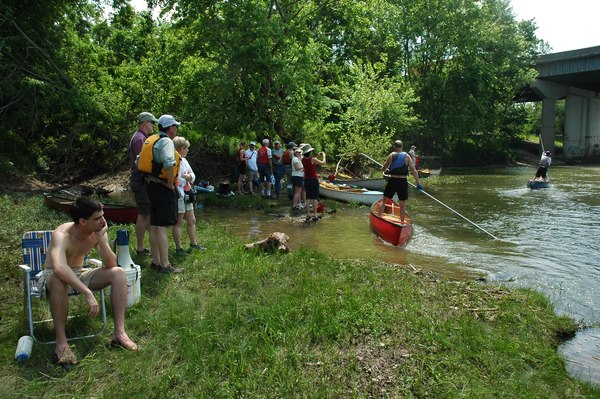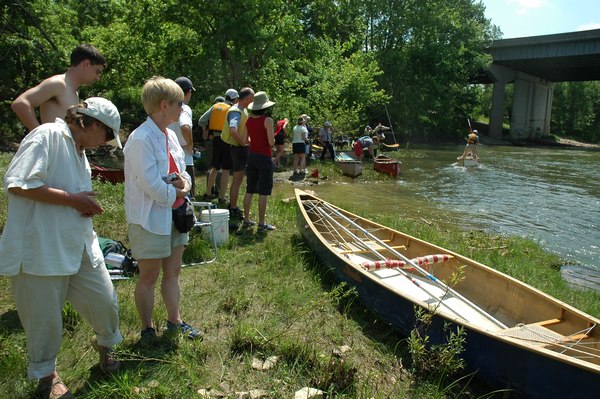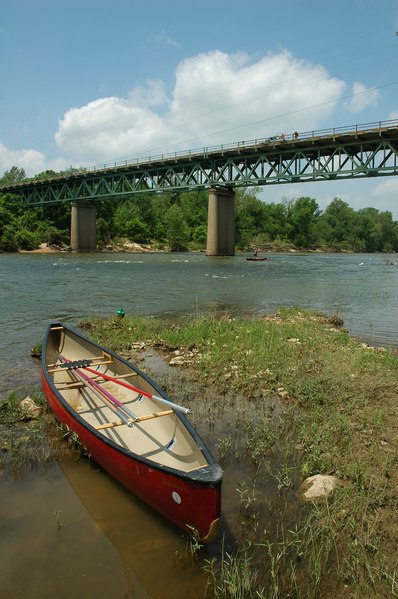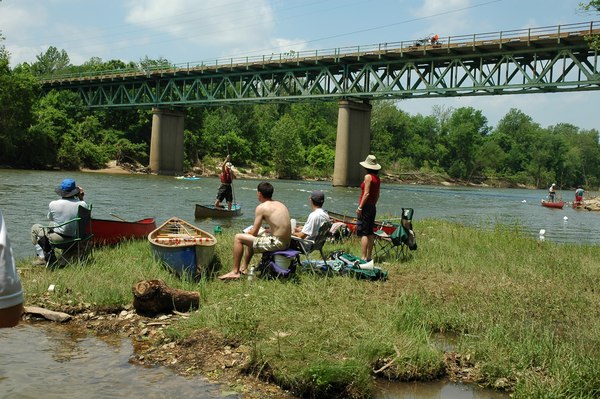 The chairs get a ride to the car at the end of the first day.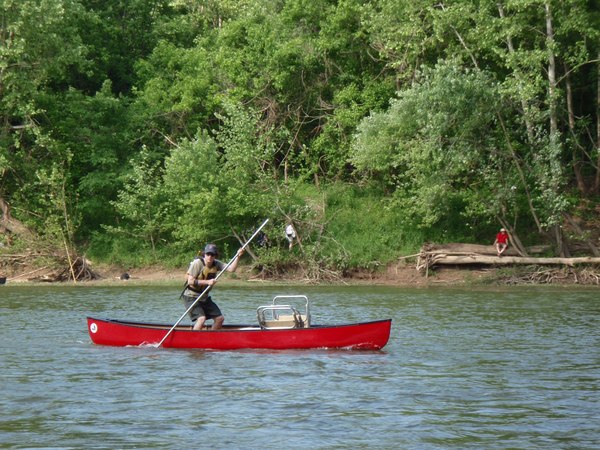 In between races on Saturday morning. It rained overnight: the river came up about 6" and turned brown.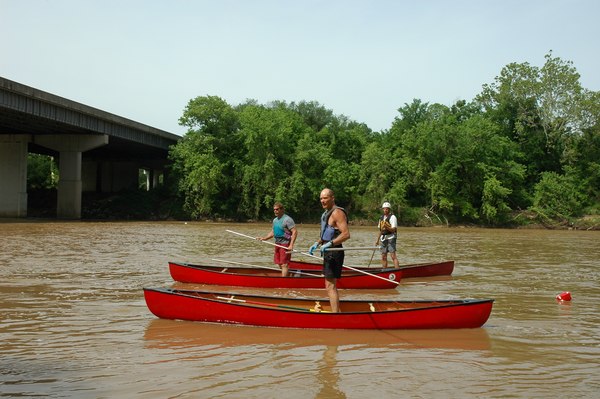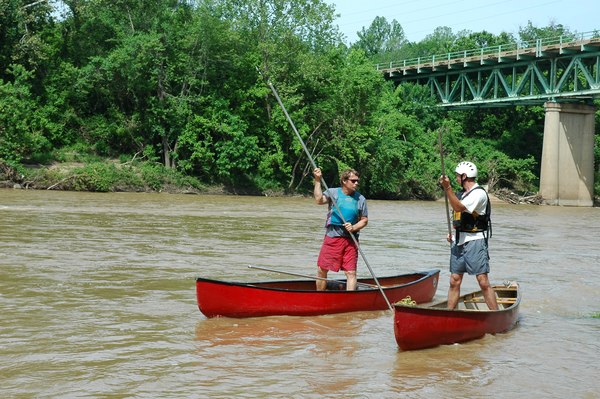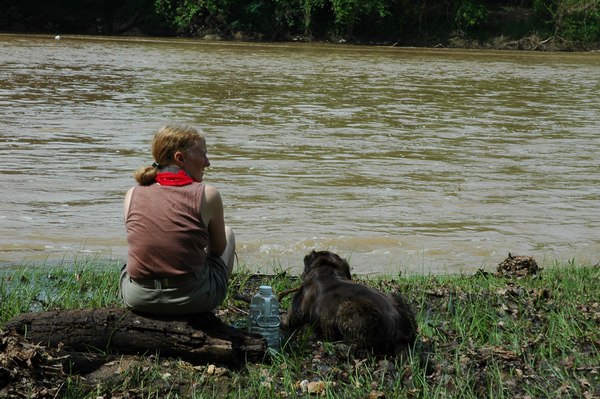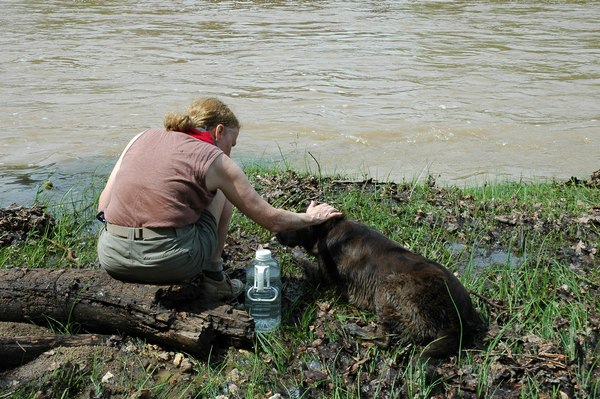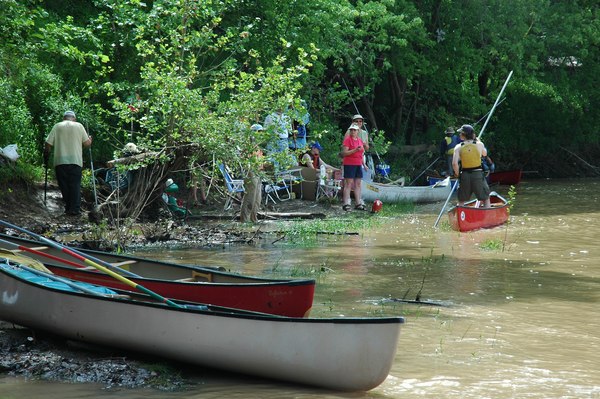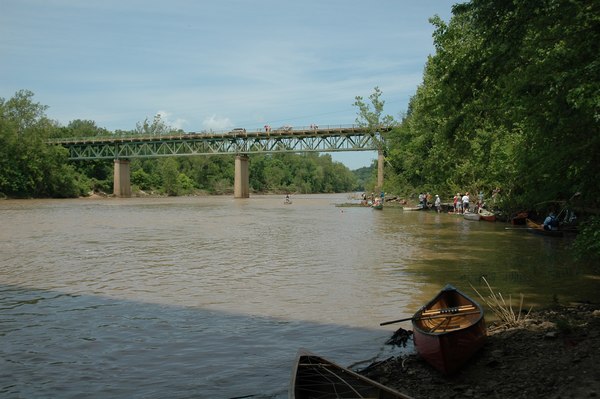 Auxiliary seating. It was a bit loud here under the highway, but the shade was very nice.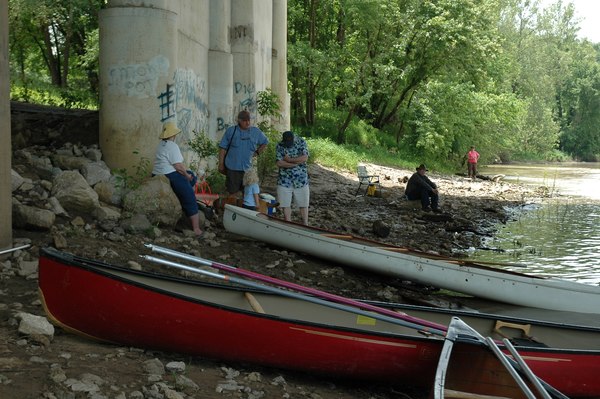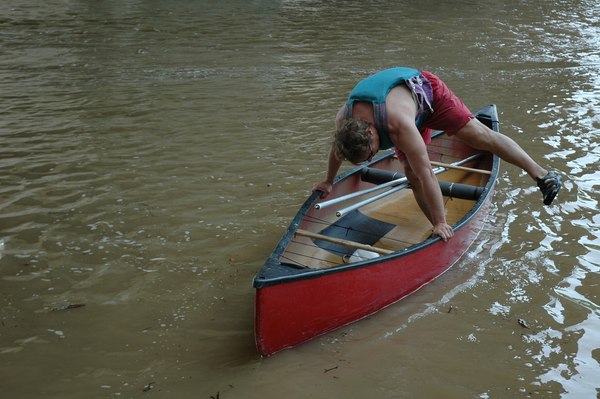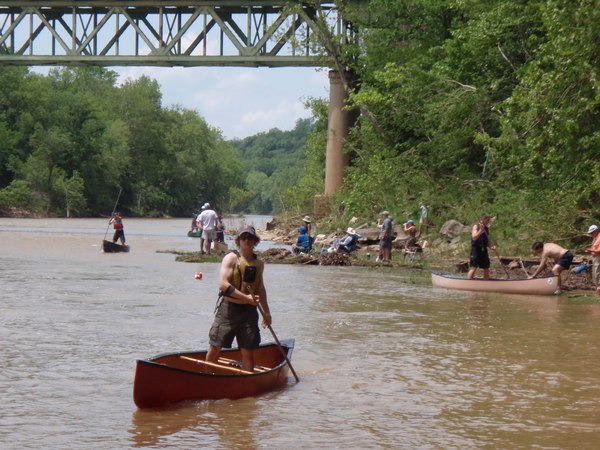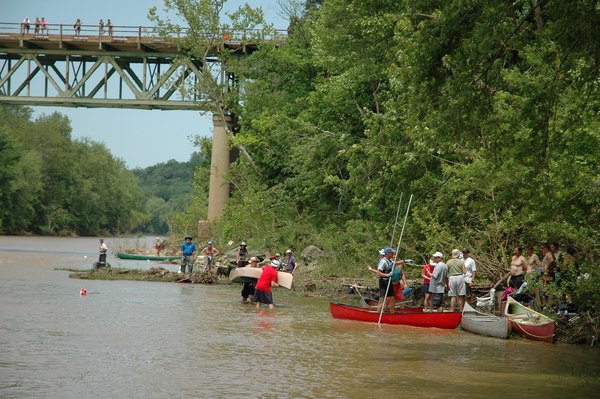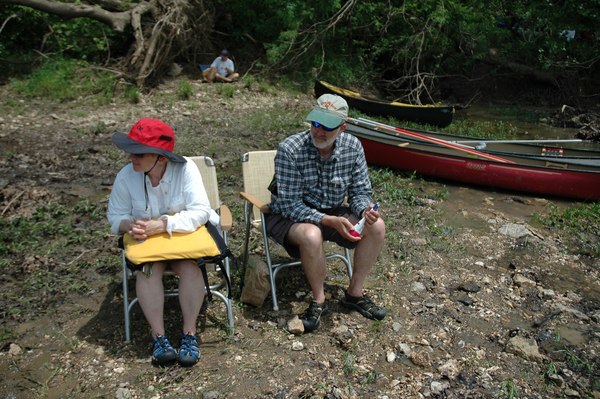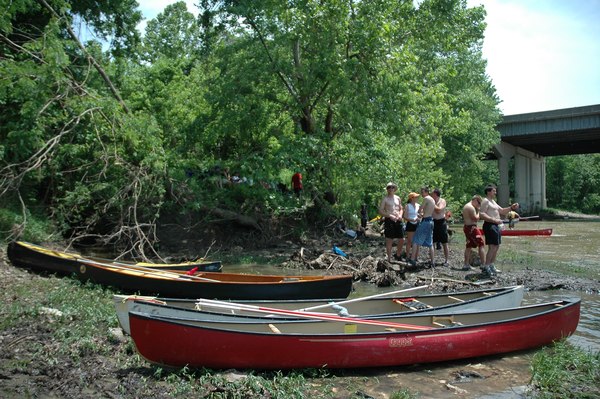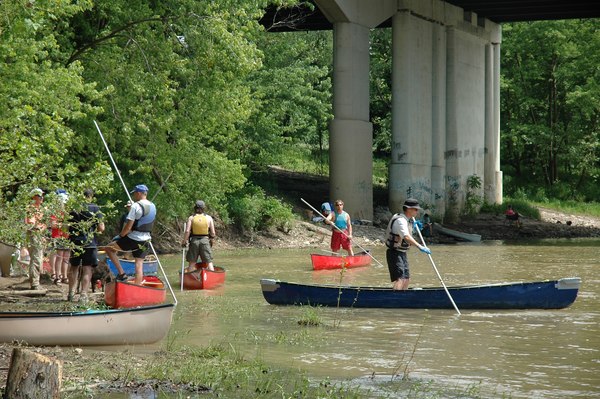 People were lined up along the path in the woods.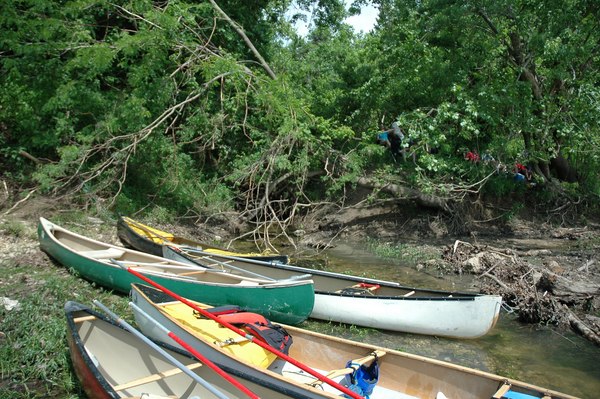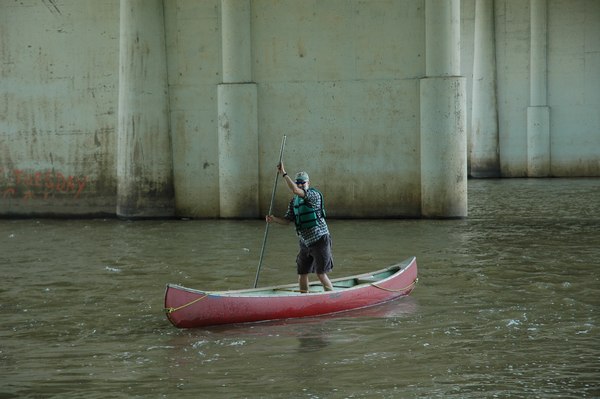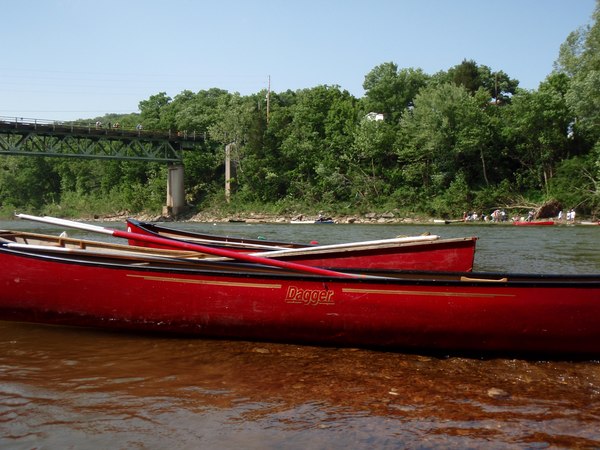 Race timer and assistant.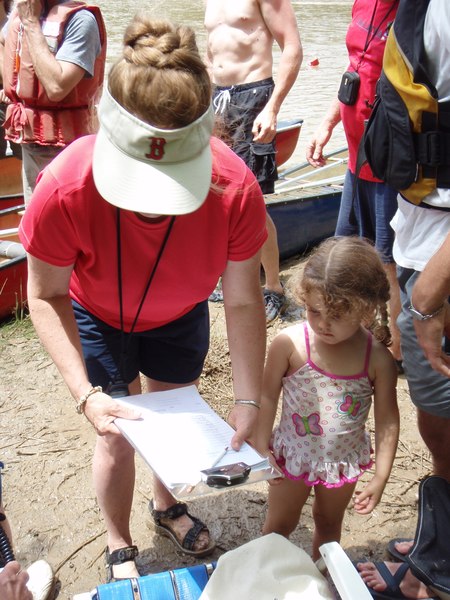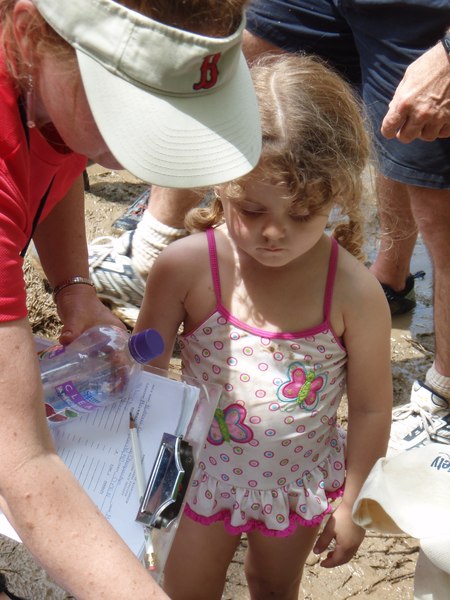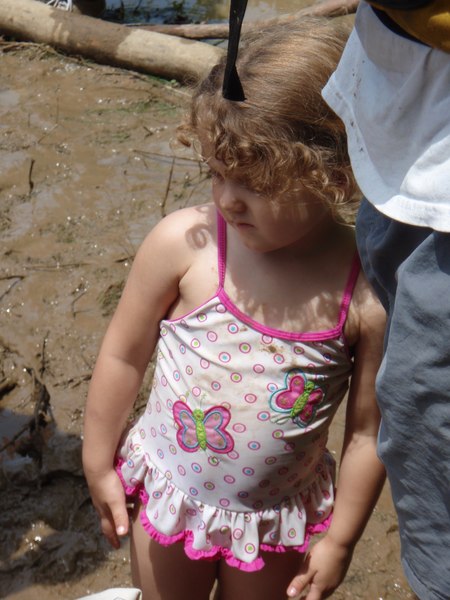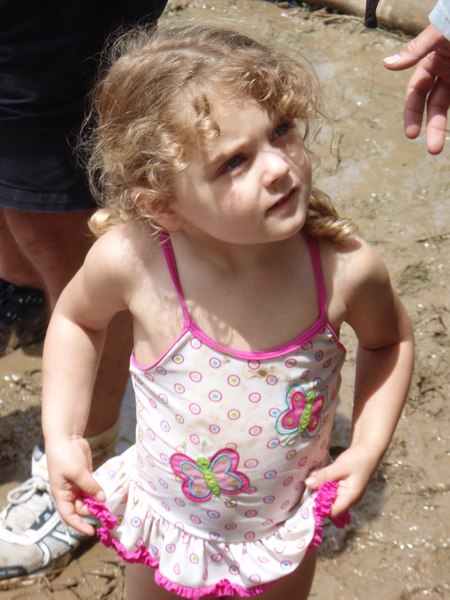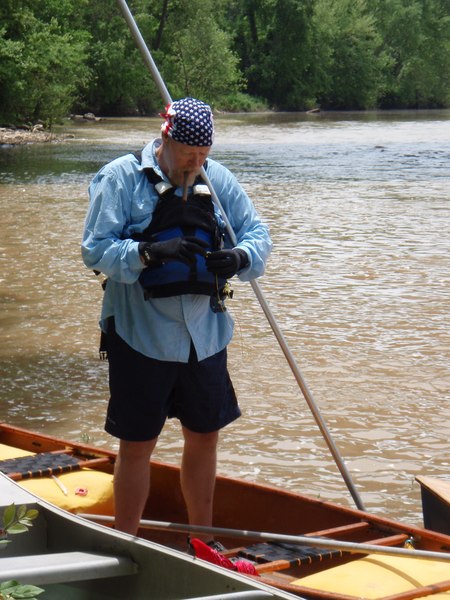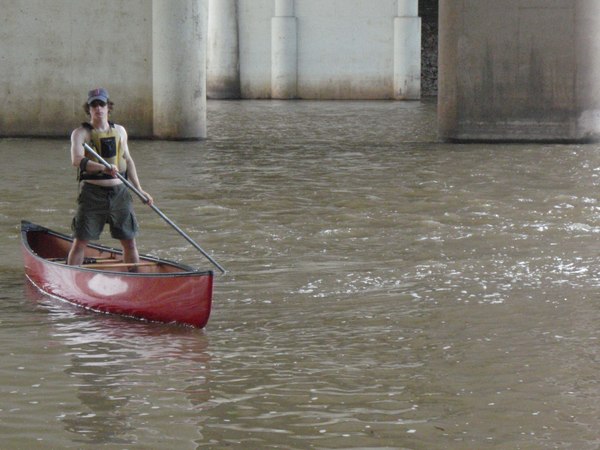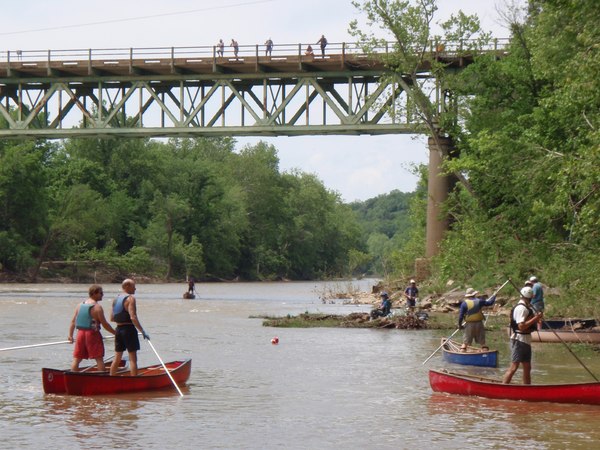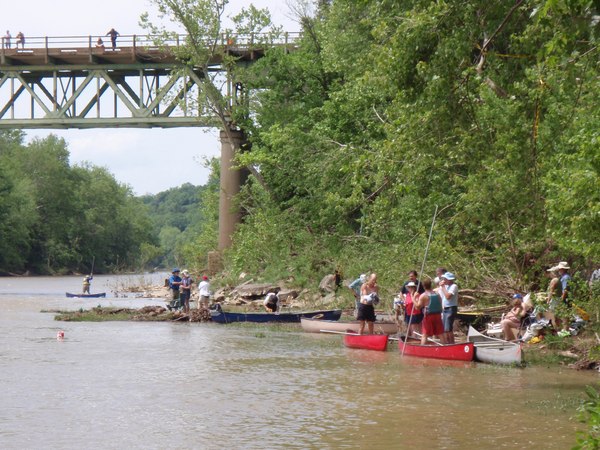 At the awards ceremony.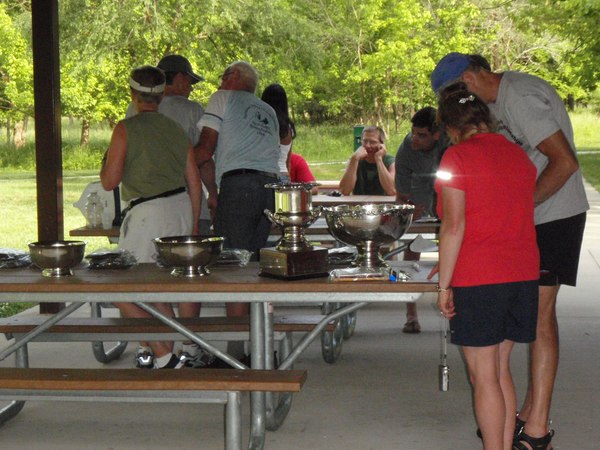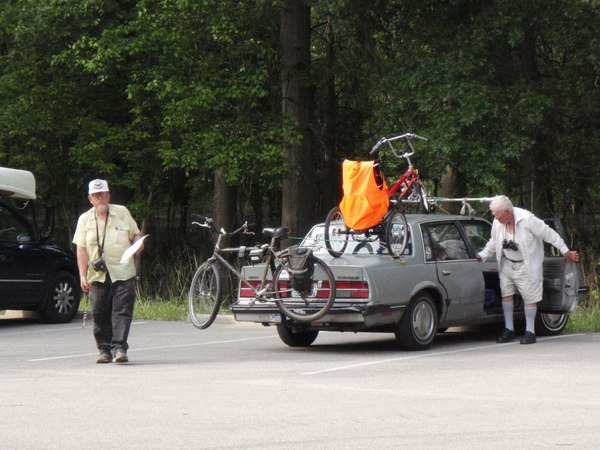 Packed up for the ride home.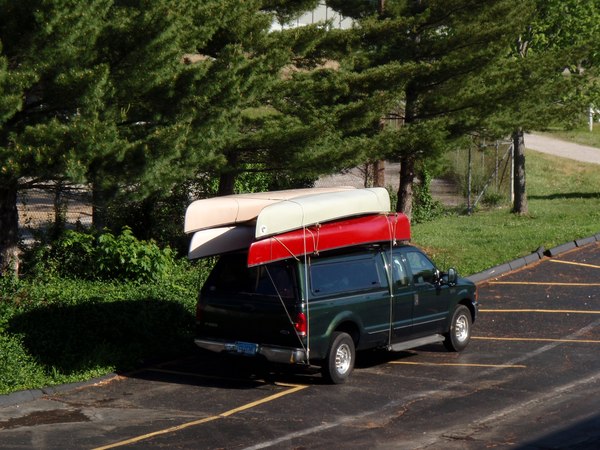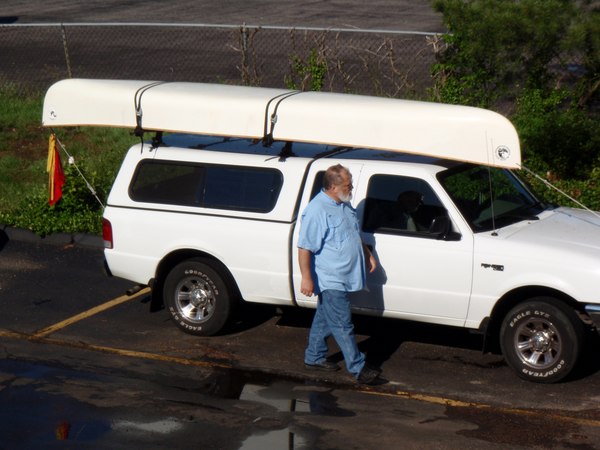 Photos and webpage by Mena Schmid.
Last Modified: Jun 2008